In recent years, as many new fitness trends have emerged and gained popularity, running remains the exercise of choice for many men and women – from road races and mud runs to 3-mile jogs. And so, the selection for all things exercise-related, from apparel to equipment and of course, shoes, has also expanded significantly. Running shoes, walking shoes, trail running shoes; the list goes on, with many variations existing within those categories themselves. While more choice and stylish options are both pluses, it can make it difficult to choose the "best" pair for your running needs, so if you're struggling to find the perfect fit, read on!
One of the most exciting advances in running shoes is the recent transition from mechanical cushioning to foam. As the experts at Runner's World explain, high energy-return foams help deflect more energy by allowing parts of your foot to sink in, then molding around them to distribute forces across your sole. As the energy of that compression is stored, the foam simultaneously returns to its original shape, providing a responsive feel during push off. This is good news for the competitive sprinter hoping to shave a couple seconds off his or her personal best, and for the more casual runner looking for stability and speed on a morning jog, and is a feature to consider as you weigh your options.
In this "Best of the Best" series, we're sharing our top 4 picks for training shoes that offer superior cushioning and support. We're hoping to provide some key points to keep in mind before making your next purchase, which will be unique to your needs, of course.
The team behind HOKA ONE ONE has engineered a shoe that balances super-cushioning with a responsive ride, sure to make you want to tack on an extra mile or two. The Vanquish 2 Road Running Shoe is a dedicated runner's dream with maximum cushioning material, meta-rocker shaping, superior stability, and stellar rebounding. With up to 1.5x the volume of midsole foam (compared to standard running shoes made with a performance-specific lightweight cushioning material) that provides shock reduction and superior comfort, plus a durable RMAT® suspension outsole that offers phenomenal grip and rebound, many runners hail HOKA ONE ONE as completely transforming their running style and ability. They may look a little different, but if you're looking for extra cushioning, you may never go back to your old standard pair.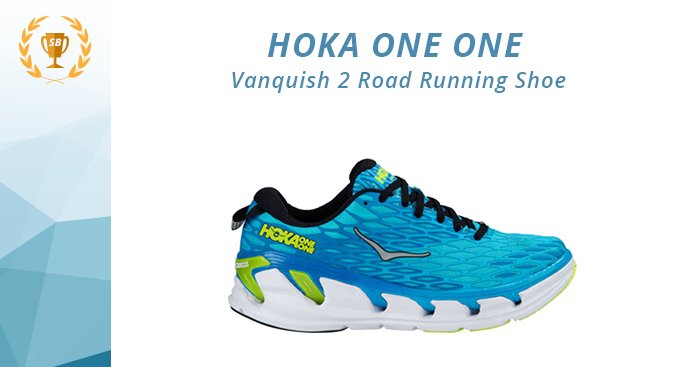 The Fresh Foam Zante v2 Running Shoe by New Balance is for the runner looking for speed without sacrificing comfort. With the unique, data-inspired geometries engineered in the New Balance Sports Research Lab, a refined midsole and revolutionary Fresh Foam technology delivers supportive cushioning. A speed-inspired upper provides a snug, sock-like fit with engineered mesh, and the blown rubber outsole promotes a smooth, efficient stride. The Zante is yet another example of New Balance's style evolution, while the iconic "N" assures timeless quality.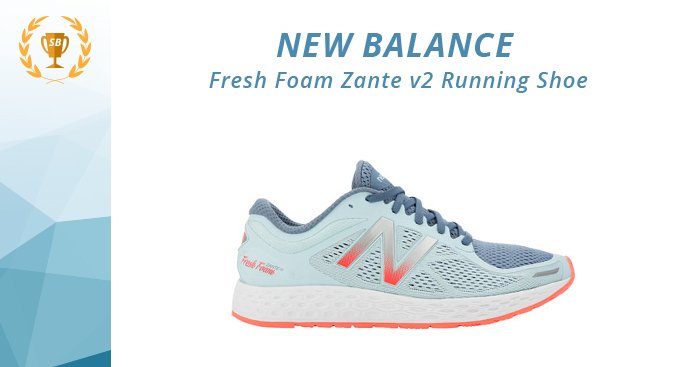 If premium stability and cushioning is your main priority, look no further than the
ASICS
FuseX Running Shoe
. Designed for outdoor runners, it features ASICS' fuzeGEL™ technology that includes excellent shock-absorbent properties. The AHAR® technology, or ASICS High Abrasion Rubber, is a tough rubber compound used at the heavy-contact, which helps reduce excessive wear. And with ComforDry™ technology, a fresh and healthy inner foot environment is guaranteed even on warm days.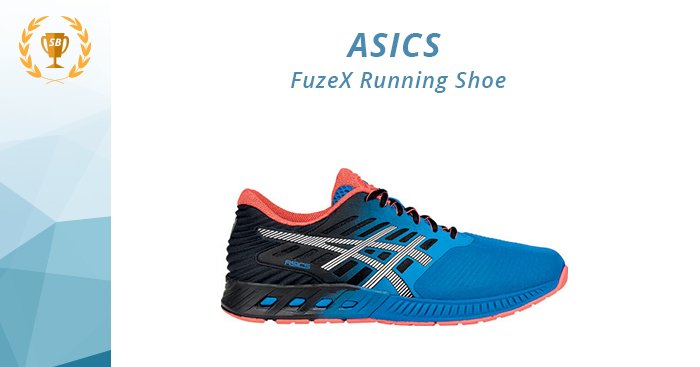 Saucony's brand focus is on running specifically, and the Triumph ISO 2 Running Shoe is a testament to this commitment. Its signature ISOFIT lacing system provides stabilizing support while adapting to the foot, and EVERUN foam technology positioned closer to the foot provides continues midsole cushioning. Recommended for runners with neutral pronation, the XT-900 carbon rubber outsole features TRI-FLEX grooves for enhanced flexibility and is 33% lighter than standard blown rubber, making this running shoe a comfortable choice for those looking to go an extra mile or two.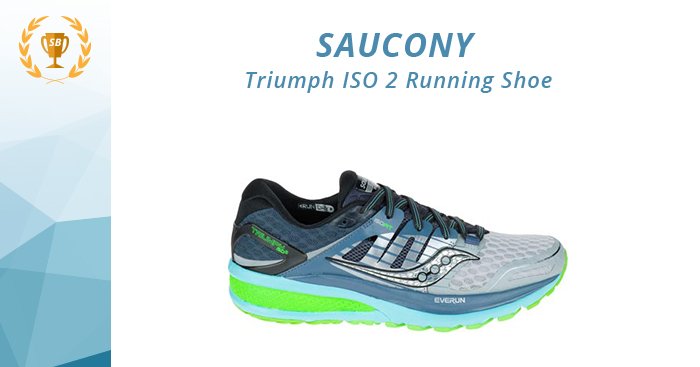 THE VERDICT
Just as there are vast differences between the types of runners out there, the "best" running shoe is the one that is right for you/your needs/your running needs. And while style is an added bonus, it shouldn't be the driving factor. When choosing your next pair, make sure you're getting ample support for your foot needs, an appropriate degree of comfort matched to your running style, and the right features to propel you towards achieving your individual fitness goals.