Next week is Memorial Day and the unofficial start of summer! One of the best parts about warmer weather is being able to finally spend time outside, and attending (or hosting) a barbecue is a great way to catch up with friends and family and celebrate the season. Not to mention, it's the perfect opportunity to break out those summer clothes that have been hibernating since last August. Not sure what to wear? Read on for our guide for the ultimate backyard BBQ look.
Boho Lounger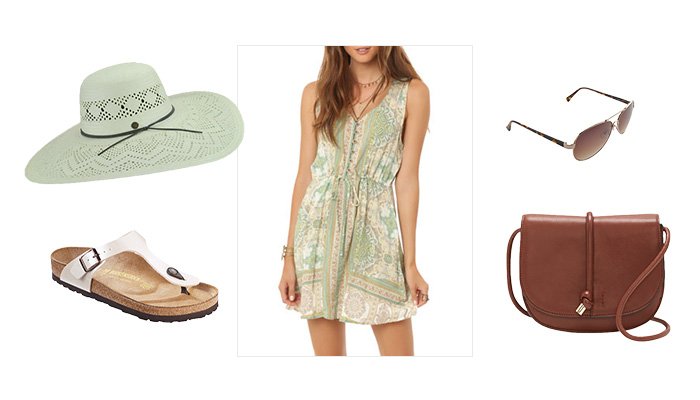 Whether you're hosting the party or just came for a good time, easy bohemian-inspired pieces are perfect for relaxing outdoors. Navigate the crowd with cool summer elegance in a flowy dress and wide-brimmed hat. Comfy footbed sandals are a good choice if you're on your feet all night and are totally on-trend.
Backyard Sports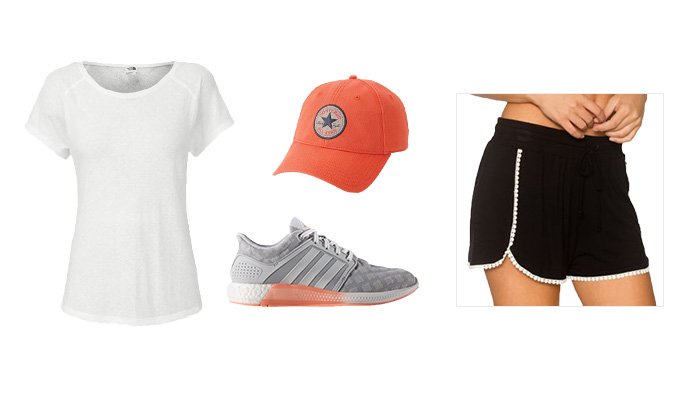 From Cornhole to touch football, you're looking to take home the annual BBQ trophy. Your outfit shouldn't hold you back, so take a cue from the athleisure trend and grab your favorite t-shirt and everyday sneakers. Throw on a baseball hat and some comfy shorts  and you're ready to go.
Pretty and Preppy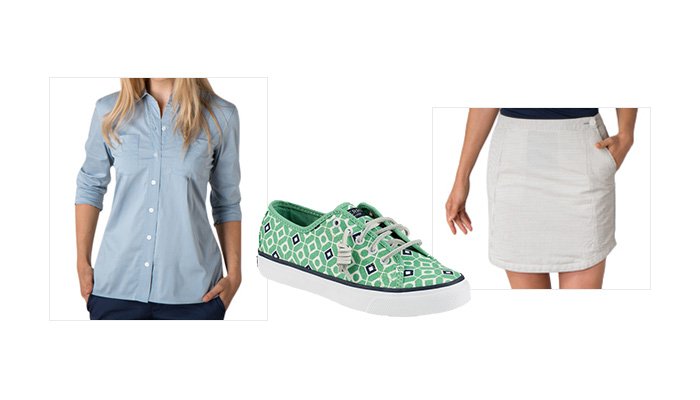 You want that polished yet fun vibe, so look no further than canvas sneakers. This pair from Sperry perfectly captures the preppy spirit. A classic button-down in a pastel hue adds sophistication, and a cotton skirt with pockets is clean and cute.
Grill Master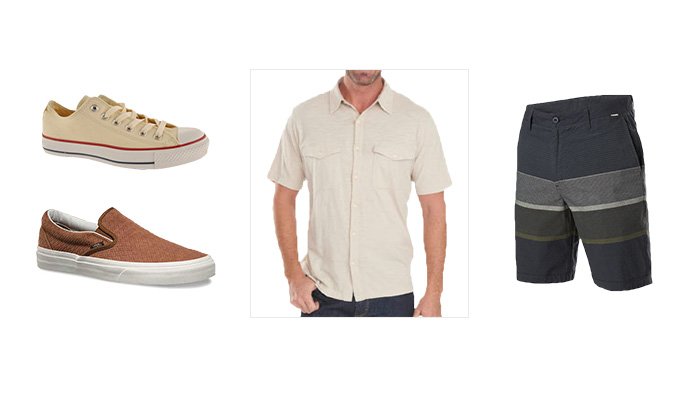 You may be in charge of the cooking, but underneath that apron, your outfit is fresh for summer. Muted colors and stripes feel relaxed and right now, while canvas sneakers let you run around without sacrificing style.
Active Classic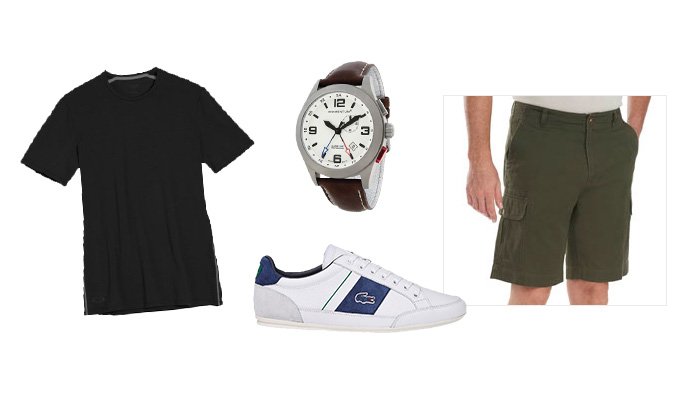 Your team is the reigning champ at whiffle ball, but you don't want to sweat too much before dinner. A classic look that gives you movement and style is key. Look cool with sneakers from Lacoste, and add a touch of polish with a leather watch.
Crowd Pleaser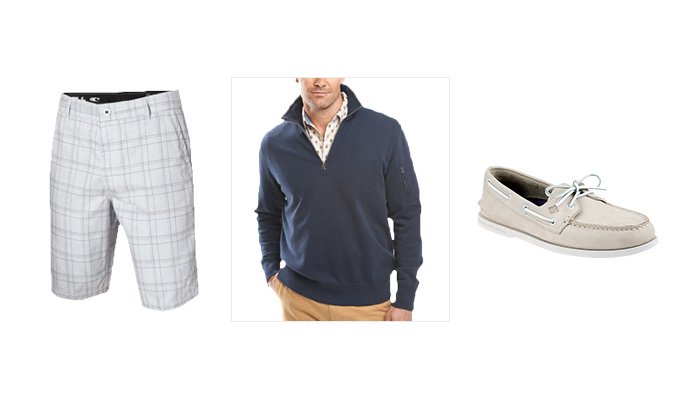 You dress to impress. Schmoozing friends and family, you already know everyone's drink order. Boat shoes are your summer staple, and an off-white pair is perfect for transitioning from sand to soiree. A zip-up sweatshirt is great to throw on over a button down once it gets cooler at night.
Whether you're backyard BBQ hopping or just looking to freshen up your summer wardrobe, kick off summer in style!