The days are getting longer, the sun is shining brighter – it's official, summer is almost here. From trips to the beach to moonlight walks, it's a simpler time we look forward to all year long. Maybe your family can't wait to go on a hike, plant a garden, head off to camp, or play a round of golf. Whatever your activity of choice, get ready to enjoy the great weather with these picks that will get everyone outside and moving!
No matter what your day may bring, the right pair of shoes will set you up for a great outdoor adventure. Simply watering the plants in the morning? Don't get your slippers wet! Slip on a pair of aquatic shoes or rubber sole sandals instead. They're just as easy to throw on as flip-flops but you'll be better able to navigate slick surfaces, like a pool deck. For a day of splashing fun – whether that's taking the kiddos to the water park or fishing down by the river – a pair of quick draw elastic cord sandals will keep your feet cool and ready to run around. Playing a round of golf at the club on Saturday? Tie on some golf shoes that are totally up to par.
And to catch that magnificent summer sunset, you'll need the right hiking shoes to get you to the best view. Depending on your favorite trail, it's important to keep features like weatherproofing in mind. If your typical hike may take you through damp or cool patches (think: multi-day excursion and/or nighttime wear), snow or mud, you'll likely benefit from a durable, waterproof boot. Daytime hikes though, especially in hot and dry climates, are sure to work up a sweat. Bottom line: if you typically only go out for a few hours at a time during the summer, there's really no need for a fully waterproof boot; but, if you're dashing through streams or puddles, a quick-drying shoe is the way to go.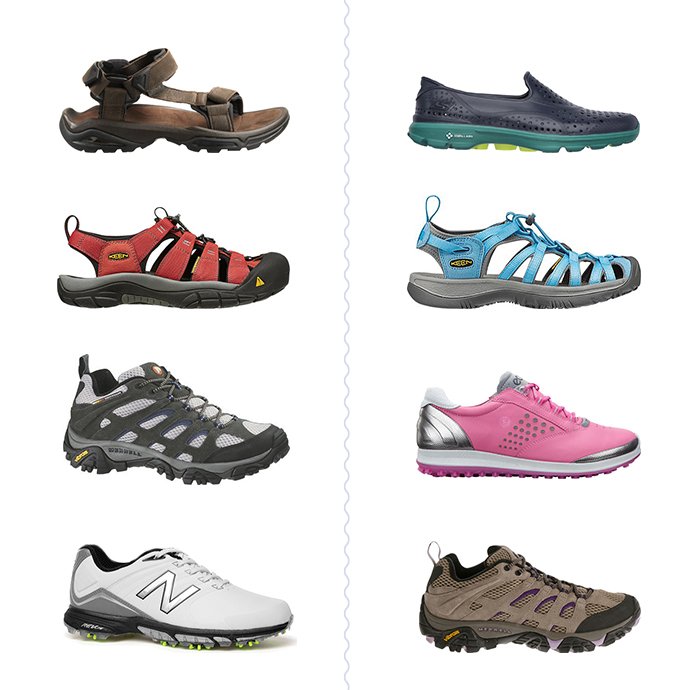 While protecting your and your family's skin is important year-round, it's vital to be extra careful during the summer months when the sun is at its hottest. And we're not just talking sunscreen here – many active clothing brands now include SPF protection in the material itself. Of course, a hat and sunglasses are always must-haves for any outdoor adventure to keep the rays off your face and out of your eyes.
For the more serious hiker, choosing a backpack is like finding the perfect climbing partner. If you're headed on a longer trek this summer, look for something that will hold all the essentials but won't weigh you down. With some brands now offering gender-specific designs, it's important to find the style that fits you best and is also the most comfortable.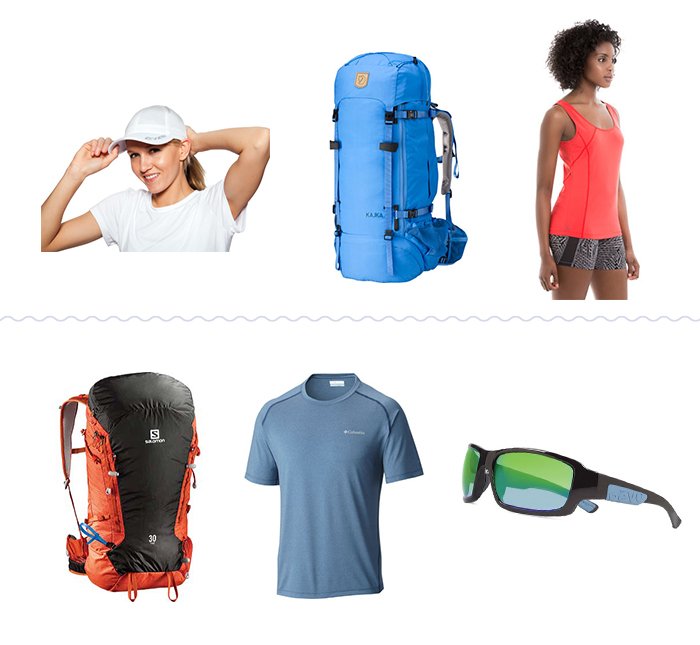 The same rules apply to the littlest explorers too: having the right gear will set them up for the best summer of outdoor adventure. Whether they're off to summer camp or grandma and grandpa's house for the week, prepare for the range of weather that summer is sure to bring. A lightweight and breathable rain jacket will keep them dry during those sudden downpours, while a brim hat will keep their cheeks from getting pink after hours spent building sand castles. And for their feet, a pair of active sandals with Velcro straps that they can easily fasten themselves will take them on all of the summer's greatest adventures.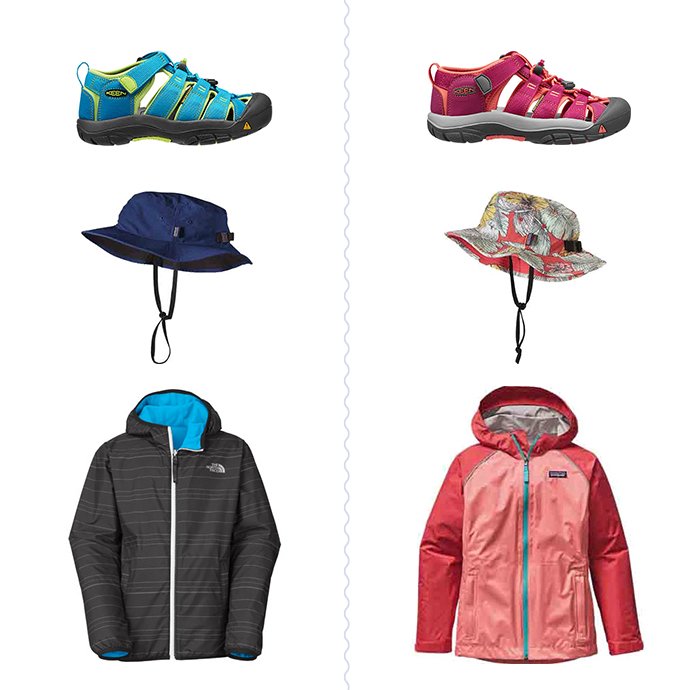 Take us with you on all your family's outdoor adventures! Share your story on Instagram by tagging us @shoebuydotcom with #myshoebuy.